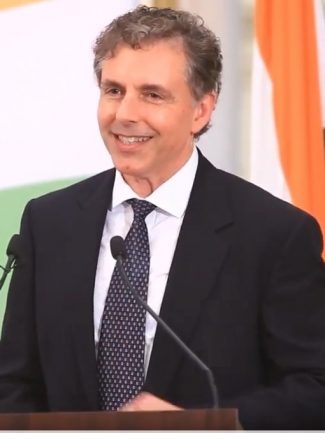 HealthyPlanet President and Executive Director Bob DiBenedetto can address people of all ages on a variety of empowering topics. He will help your audience to understand the important role that each of us play in creating a healthy planet, and inspire them to choose to be a participant in creating a clean, healthy and compassionate world!
Bob is a co-founder of HealthyPlanet and a 30-year veteran of nonprofit health/environmental education. He is the long-time host of "The Healthy Planet" drive-time radio program on 90.1 WUSB, FM., and was founder and director of the LI Healthy School Lunch Program. 
Bob has researched, written and spoken on the powerful effects that our food and lifestyle choices have on our health, the environment, world hunger and all life on Earth. He is also a strong advocate for urgent, immediate action on climate change and promotes a rapid transition toward a clean energy society. 
Bob has done presentations to tens of thousands… including students (from kindergarten through graduate nutrition students at Columbia Teacher's College); parents; administrators; food service directors; public officials; and to a wide variety of health, environmental, corporate and community groups. He has also appeared as a guest on many local and national TV and radio shows. He provided the facts and expert commentary for a UPN Nine TV special report The True Cost Of Beef; has been featured on the WBAI radio program, Wake Up Call; and was interviewed on WWOR by Jim McQueeny on New Jersey Now! He has been quoted in publications from Newsday to The New York Times.
If you're interested in setting up a speaking event, email us at: info at healthyplanetusa dot org, or press the button below.
Find out more about having Bob address your group