The Healthy Planet Radio Show Archive.
The Healthy Planet Radio Show has been airing on WUSB, 90.1 FM, since January of 2007. It immediately follows Democracy Now! during "drive time," from 6 to 7 PM — usually on the second Friday of each month.
WUSB is Long Island's largest non-commercial, free-form radio station. The signal can be heard at 90.1 FM on most of Long Island, and in Southern Connecticut, parts of NYC (Brooklyn and Queens), and Westchester County. It also simulcasts on 107.3 to reach Stony Brook University campus. It can be heard over the Internet 24/7, on WUSB.FM.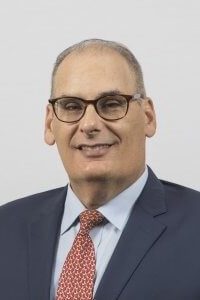 Friday, Jan. 11th, 2019
"Climate Change and The Voiceless: Protecting Future Generations, Wildlife, and Natural Resources"
Guest: Author of five influential books, Professor Randall Abate
TO LISTEN LIVE: Tune into WUSB 90.1, FM or listen online by clicking here and going to WUSB.FM website. Press the "Tune In" buttons on the top right corner of the page. 
TO LISTEN TO ARCHIVE, FOR ONE WEEK AFTER SHOW DATE: Just go to: http://wusb.fm/station/schedule/week and click on the speaker icon on the Friday 6-7pm slot. The current show will expires on Friday, Jan 18th at 7PM.
Stay tuned for all past show archives with cutting-edge health, environmental, social change & thought leaders from across the US!
CURRENT SHOW:
Join HealthyPlanet's Bob DiBenedetto for an in-depth discussion with Professor Randall Abate, who has published five influential books, and is working on his latest book, CLIMATE CHANGE AND THE VOICELESS: PROTECTING FUTURE GENERATIONS, WILDLIFE, AND NATURAL RESOURCES (scheduled for publication with Cambridge University Press in August 2019). He has also written more than 30 law journal articles and book chapters on environmental and animal law topics, with a recent emphasis on climate change law and justice. Professor Abate has 24 years of full-time law teaching experience at six U.S. law schools. (See full bio below.*)
This show will focus on both his new book, and the topic of legal personhood for nonhuman animals.
Future generations, wildlife, and natural resources – collectively referred to as "the voiceless" – are the most vulnerable and least equipped populations to protect themselves from the impacts of global climate change. Domestic and international law protections are beginning to recognize rights and responsibilities that apply to the voiceless community; however, these legal developments have yet to be pursued in a collective manner and have not been considered together in the context of climate change and climate justice. 
What are the the common vulnerabilities of the voiceless in the Anthropocene era? 
What upcoming law case does Professor Abate call "the trial of the century?"
What does it mean for a natural resource to be granted legal personhood, and how might that impact the ability of animals to achieve that status?
Might a writ of habeas corpus be successfully used to free certain animals from being held in captivity?
This will be an eye opening discussion that you should not miss.
Join us at 6PM on Friday, Jan 11, on WUSB, 90.1FM, or Live Stream at: http://wusb.fm/
Free of charge, and rich with information and inspiration!
————————–————————–——
*ABOUT RANDALL ABATE:
Randall S. Abate is the inaugural Rechnitz Family Endowed Chair in Marine and Environmental Law and Policy and a Professor in the Department of Political Science and Sociology. He teaches courses in domestic and international environmental law, constitutional law, and animal law. Professor Abate is an affiliated faculty member in Monmouth's Urban Coast Institute. He joined the Monmouth faculty in 2018 with 24 years of full-time law teaching experience at six U.S. law schools, most recently as a Professor of Law from 2009-2018 at Florida A&M University College of Law in Orlando, Florida, where he also served as Associate Dean for Academic Affairs in 2017. He has also taught at Florida State University College of Law, Florida Coastal School of Law, Rutgers School of Law (Camden), Widener University School of Law (Harrisburg), and Vermont Law School.
Professor Abate has taught international and comparative law courses—and delivered lecture series—on environmental and animal law topics in Argentina, Australia, Brazil, Canada, Cayman Islands, China, India, Kenya, Kyrgyzstan, South Africa, South Korea, Spain, the United Kingdom, and Vanuatu. In April 2014, he taught a Climate Change Law and Justice course at the National Law Academy in Odessa, Ukraine on a Fulbright Specialist grant. Professor Abate has delivered invited lectures on climate justice and animal law topics at several of the top law schools in the world, including Harvard, Cambridge, Oxford, Yale, the University of Pennsylvania, the University of Sydney, the University of Melbourne, and Seoul National University.
Professor Abate has published five books—and more than thirty law journal articles and book chapters—on environmental and animal law topics, with a recent emphasis on climate change law and justice. Early in his career, Professor Abate handled environmental law matters at two law firms in Manhattan.
RANDALL ABATE PERSONAL WEBSITE:
https://randyabate.academia.edu/
– – – – – – – – – – – – – – – – – – – – – – – – – – – – – – – – – – – – – – – – 
Tune in at WUSB 90.1 FM at 6PM, Friday 1/11/19
Live Stream at: http://wusb.fm/
Be sure to share this show with your friends and family!
This program will air at 6PM on Friday, Jan 11th, on 90.1 FM, WUSB, and will be available online for one week following the show. Just go to: http://wusb.fm/station/schedule/week and click on the speaker icon on the Friday 6-7pm slot. This show will expire on Friday, Jan 18th at 7PM.
————————–——————
The Healthy Planet Radio show focuses on topics that will help to educate you about the deep connection among all life on Earth, and the powerful effects your everyday choices can have on creating a clean, healthy and compassionate world.
Listen, learn, grow, join us in making a difference!
Live Stream at: http://wusb.fm/
SOME PAST GUESTS ON THE HEALTHY PLANET RADIO SHOW
Neal D. Barnard, M.D.

 of the 

Physician's Committee For Responsible Medicine
Dr. Joel Fuhrman

, author of 

Disease-Proof Your Child

Thomas Falcone,

 Chief Executive Officer of the 

Long Island Power Authority (LIPA)

Gavin A. Schmidt, climatologist, NASA Climate modeller
T. Colin Campbell, Ph.D

., author of 

The China Study
Terry Tamminen

, author of 

Lives Per Gallon
Randall S. Abate, author of Climate Change And The Voiceless, inaugural Rechnitz Family Endowed Chair in Marine and Environmental Law and Policy and a Professor in the Department of Political Science and Sociology
Todd Winant

, author of 

Earth Voice, Food Choice

Gavin A. Schmidt

, climatologist, NASA Climate modeller
David Wolfe

, author of 

Eating For Beauty and The Sunfood Diet Success System and others
Caldwell B. Esselstyn, MD,

 author of 

Prevent and Reverse Heart Disease
Karen Ranzi,

 author of 

Creating Healthy Children Through Attachment Parenting and Raw Foods
Zoltan Rona, MD, MSc,

 author of 

Vitamin D: The Sunshine Vitamin

Gordian Raacke

 of 

Renewable Energy Long Island

, 

Brian Clement

 of 

The Hippocrates Institute
Paul Getsos, National Director of the People's Climate Movement 
Karen Perry Stillerman, senior analyst, in the Food and Environment Program at the Union of Concerned Scientists
Jonathan Balcombe, Biologist, Author & Director of Animal Sentience, the Humane Society Institute for Science and Policy
Chuck Kutscher, Center Director, Buildings and Thermal Systems at the National Renewable Energy Laboratory (NREL)
David Goldston, The Director of Government Affairs for the Natural Resources Defense Council
Karen Davis, PhD Founder and President of United Poultry Concerns

Janice Nolen, Assistant Vice President, National Policy for the American Lung Association
Alex Beauchamp, Food & Water Watch's Northeast Region Director

Brigitte Mars, author of The Home Reference to Holistic Health and Healing, and many more
Will Tuttle, visionary educator and author of The World Peace Diet
Gerald Iversen, founder of Simple Living Works

Hope Bohanec, author of The Ultimate Betrayal: Is There Happy Meat?
Brenda Davis, RD, author, past chair Vegetarian Nutrition Dietetic Practice Group of the Academy of Nutrition and Dietetics
David Robinson Simon, author Meatonomics: The Bizarre Economics of Meat and Dairy
Robin Helfritch, Founding Director of Open the Cages Alliance and the Vegan Living Program
Julie M. Simon, author The Emotional Eater's Repair Manu
Vesanto Melina, RD, nutrition expert, co-author of Becoming Raw and the Raw Food Revolution Diet and many more
Michael Greger, MD, author, internationally recognized speaker of NutritionFacts.org
Dawn Moncrief, Founder and Executive Director of the non-profit organization, A Well-Fed World
Jeff Gohringer, National Press Secretary of the League of Conservation Voters
Carol Murphy, Executive Director of the Alliance for Clean Energy New York (ACE NY)
Dr. Steve Blake, author of Understanding Dietary Fats and Oils: A Scientific Guide to their Health Effects, and 28 other books
Justin Van Kleek,

freelance writer, educator, community organizer. 

Demosthenes Maratos

, 

Sustainability Institute Communications Director
Paul Gallay, Riverkeeper's Executive Director and Hudson Riverkeeper
Bill Freese, Center for Food Policy's Science Policy Analyst
Michael Parrish DuDell, Managing Editor of ecomagination.com
Dr Alan Goldhamer, founder of the TrueNorth Health Center, author of The Health Promoting Cookbook and many more
Mike Hudak, Enviro Advocate, author Western Turf Wars: The Politics of Public Lands Ranching
Tim VanOrden, elite athlete and creator of the Running Raw Project
Brett Cotter, Founder, CEO Stress is gone, LLC
Jennifer K. Reilly, R.D., senior nutritionist The Cancer Project, co-author The Cancer Survivor's Guide
Michael Weber, Farm Animal Reform Movement Campaign Coordinator
Steve Meyrowitz, The Sproutman, author of many books
Nneka Leiba, Environmental Health Researcher for the Environmental working group
Paul McRandal,  National Resources Defense Council
Barbara Loe Fisher, Co-Founder and President of the National Vaccine Information Center
Ryan Zinn, the National Campaign Coordinator for the Organic Consumer Association

Ashok Gupta, senior energy economist and director of NRDC's Air and Energy Program

Justin Van Kleeck, community organizer. Founder the Triangle Chicken Advocates microsanctuary
Tune in to hear startling discoveries of fishes' colorful lives that will drop more than a few jaws. Jonathan Balcombe will discuss his research on how fishes can use tools and create mental maps, deceive others, keep accounts, parent, woo, collaborate, and much more. Jonathan Balcombe has three biology degrees, including a PhD in ethology (the study of animal behavior). He has published over 50 scientific papers on animal behavior and animal protection, and authored five books on these topics.