The Healthy Planet Radio Show.
The Healthy Planet Radio Show has been airing on WUSB, 90.1 FM, since January of 2007. It immediately follows Democracy Now! during "drive time," from 6 to 7 PM. Now airing on the first and second Fridays of each month, HealthyPlanet's Bob DiBenedetto now brings you twice as much empowering, life-and-world-changing information as before!
WUSB is Long Island's largest non-commercial, free-form radio station. The signal can be heard at 90.1 FM on most of Long Island, and in Southern Connecticut, parts of NYC (Brooklyn and Queens), and Westchester County. It also simulcasts on 107.3 to reach Stony Brook University campus. It can be heard over the Internet 24/7, on WUSB.FM.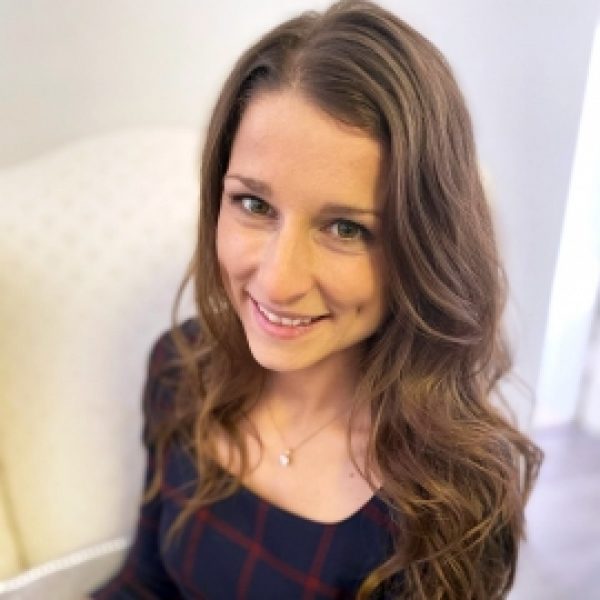 The How-Tos of a Healthful,
Immune-Boosting Diet
Robyn Engman, R.D.
Registered Dietician & Trained Chef with
Nutrition In Motion
Show Description:
An Interview with Robyn Engman, R.D.
COVID-19 is one of the worst public health crises that we've seen in the past century. While our federal elected officials are displaying a decided lack of leadership in steering the country toward a lasting solution, it once again becomes incumbent upon every one of us to live the solution. The good news is that by taking control of our health, we can greatly lower our risk of the preexisting conditions that leave us vulnerable to the worst impacts of the coronavirus.
Join HealthyPlanet's Bob DiBenedetto for this interview with Registered Dietician, trained chef, and former co-host of The Healthy Planet Radio Show, Robyn Engman. While it helps to know why our choice of the foods we eat is an essential factor in living health, it's equally important to know how to make healthy eating a fun and easily-incorporated part of your daily life. Robyn's unique skills as a trained chef give her the knowledge to transform any way of eating into a personalized plan that can help you meet your goals without compromising flavor.
Among the topics you'll hear discussed:
– How healthy eating, with a variety of whole, plant-based foods can make an enormous difference in your health, the way you feel, and in your ability to stay strong amidst public health challenges.
– How to stock your pantry with affordable, health-promoting staples.
– How the same preventable health conditions that kill most Americans year after year, also make us more susceptible to the worst impacts of COVID-19. And yes, these conditions are often preventable and reversible.
– Is it necessary to go 100% healthy and plant-based in order to get real health benefits?
– What two plant foods contain a substance that opens up our artery walls, enabling them to pump more blood?
– How sticking with the foods you love might be the best approach to incorporating healthy dietary changes.
– What nutrients should we be focused on getting enough of–even if we're already eating a healthful diet.
– Is protein hard to find when eating a whole foods plant-based diet?
– Simple, plant-based meal suggestions as well as online resources to make healthful eating more accessible.
…and much more!
————————————————————–
About Robyn Engman, R.D.:
Robyn Engman is a registered dietitian and a trained chef with an Associate of Science in culinary arts and a Bachelor of Science in culinary nutrition. She completed her dietetic internship at Stony Brook University Hospital in Stony Brook, N.Y. Robyn has a strong background helping people who suffer from metabolic syndrome which includes obesity, type 2 diabetes, high cholesterol, and high blood pressure. 
Robyn has spent her career conducting one on one nutrition counseling, teaching group nutrition classes, and performing healthy and delicious cooking demonstrations. She builds strong relationships with people in her surrounding community helping them to build healthy and sustainable lifestyle habits. Robyn uses education and encouragement to help fight disease, because while prevention is always key, reversal is often possible. 
If you're tired of the basic and boring health foods that leave you feeling deprived, Robyn can help you spice things up. When it comes to our health, food is often either a cure, or a cause, so let's choose well. Why not make it healthy, make it tasty, and make it fun!?
————————————————————–
Hear The Healthy Planet Radio Show twice monthly at 6PM, with Bob DiBenedetto on the first and second Friday of each month, on WUSB, 90.1FM, or Live Stream at: http://wusb.fm/
Free of charge, and rich with information and inspiration!
————————————————————–
Be sure to share this and all shows with your friends and family!
————————————————————–
The Healthy Planet Radio show focuses on topics that will help to educate you about the deep connection among all life on Earth, and the powerful effects your everyday choices can have on creating a clean, healthy and compassionate world.
– – – – – – – – – – – – – – – – – – – – – – – – – – – – – – – – – – – – – – – –
Listen, learn, grow, join us in making a difference!
– – – – – – – – – – – – – – – – – – – – – – – – – – – – – – – – – – – – – – – –
Related Links of Interest:
- - - - - - - - - - - - - - - - - - - - - - - - - - - - - - - - - - - - -

SOME PAST GUESTS ON THE HEALTHY PLANET RADIO SHOW
Eric Adams, Brooklyn Borough President, Four-Term State Senator, Retired Police Captain

Dr Michael Klaper

, author, diet & health expert of Moving Medicine Forward
Neal D. Barnard, M.D.

 of the 

Physician's Committee For Responsible Medicine
Dr. Joel Fuhrman

, author of 

Disease-Proof Your Child and many more.

Thomas Falcone,

 Chief Executive Officer of the Long Island Power Authority (LIPA)
Gavin A. Schmidt, climatologist, Director NASA Goddard Institute for Space Studies, Climate Scientist
T. Colin Campbell, Ph.D

., author of 

The China Study
Terry Tamminen

, author of 

Lives Per Gallon
Randall S. Abate, author of Climate Change And The Voiceless, inaugural Rechnitz Family Endowed Chair in Marine and Environmental Law and Policy and a Professor in the Department of Political Science and Sociology
Todd Winant

, author of 

Earth Voice, Food Choice

Gavin A. Schmidt

, climatologist, NASA Climate modeller
David Wolfe

, author of 

Eating For Beauty and The Sunfood Diet Success System and others
Caldwell B. Esselstyn, MD,

 author of 

Prevent and Reverse Heart Disease
Karen Ranzi,

 author of 

Creating Healthy Children Through Attachment Parenting and Raw Foods
Zoltan Rona, MD, MSc,

 author of 

Vitamin D: The Sunshine Vitamin

Gordian Raacke

 of 

Renewable Energy Long Island

, 

Brian Clement

 of 

The Hippocrates Institute
Paul Getsos, National Director of the People's Climate Movement 
Karen Perry Stillerman, senior analyst, in the Food and Environment Program at the Union of Concerned Scientists
Jonathan Balcombe, Biologist, Author & Director of Animal Sentience, the Humane Society Institute for Science and Policy
Chuck Kutscher, Center Director, Buildings and Thermal Systems at the National Renewable Energy Laboratory (NREL)
David Goldston, The Director of Government Affairs for the Natural Resources Defense Council
Karen Davis, PhD Founder and President of United Poultry Concerns

Janice Nolen, Assistant Vice President, National Policy for the American Lung Association
Alex Beauchamp, Food & Water Watch's Northeast Region Director

Brigitte Mars, author of The Home Reference to Holistic Health and Healing, and many more
Will Tuttle, visionary educator and author of The World Peace Diet
Gerald Iversen, founder of Simple Living Works

Hope Bohanec, author of The Ultimate Betrayal: Is There Happy Meat?
Brenda Davis, RD, author, past chair Vegetarian Nutrition Dietetic Practice Group of the Academy of Nutrition and Dietetics
David Robinson Simon, author Meatonomics: The Bizarre Economics of Meat and Dairy
Robin Helfritch, Founding Director of Open the Cages Alliance and the Vegan Living Program
Julie M. Simon, author The Emotional Eater's Repair Manu
Vesanto Melina, RD, nutrition expert, co-author of Becoming Raw and the Raw Food Revolution Diet and many more
Michael Greger, MD, author, internationally recognized speaker of NutritionFacts.org
Dawn Moncrief, Founder and Executive Director of the non-profit organization, A Well-Fed World
Jeff Gohringer, National Press Secretary of the League of Conservation Voters
Carol Murphy, Executive Director of the Alliance for Clean Energy New York (ACE NY)
Dr. Steve Blake, author of Understanding Dietary Fats and Oils: A Scientific Guide to their Health Effects, and 28 other books
Justin Van Kleek,

freelance writer, educator, community organizer. 

Demosthenes Maratos

, 

Sustainability Institute Communications Director
Paul Gallay, Riverkeeper's Executive Director and Hudson Riverkeeper
Bill Freese, Center for Food Policy's Science Policy Analyst
Michael Parrish DuDell, Managing Editor of ecomagination.com
Dr Alan Goldhamer, founder of the TrueNorth Health Center, author of The Health Promoting Cookbook and many more
Mike Hudak, Enviro Advocate, author Western Turf Wars: The Politics of Public Lands Ranching
Tim VanOrden, elite athlete and creator of the Running Raw Project
Brett Cotter, Founder, CEO Stress is gone, LLC
Jennifer K. Reilly, R.D., senior nutritionist The Cancer Project, co-author The Cancer Survivor's Guide
Michael Weber, Farm Animal Reform Movement Campaign Coordinator
Steve Meyrowitz, The Sproutman, author of many books
Nneka Leiba, Environmental Health Researcher for the Environmental working group
Paul McRandal,  National Resources Defense Council
Barbara Loe Fisher, Co-Founder and President of the National Vaccine Information Center
Ryan Zinn, the National Campaign Coordinator for the Organic Consumer Association

Ashok Gupta, senior energy economist and director of NRDC's Air and Energy Program

Justin Van Kleeck, community organizer. Founder the Triangle Chicken Advocates microsanctuary

Connie Spence, founder of The Vegan Justice League
Eric Weltman, senior organizer Food and Water Watch
Cate Rodgers, The Climate Reality Project
Sarah Anker, Suffolk County Legislator
William McKeever, Author Emperors Of The Deep: Sharks–The Ocean's Most Mysterious, Most Misunderstood, & Most Important Guardians

Jay Best

, environmental scientist and engineer, founder and president of 

Green Team Long Island

Dhar Jamail, 

award-winning journalist & author The End of Ice: Bearing Witness and Finding Meaning in the Path of Climate Disruption.
Dr. Sailesh Rao, Founder/Exec. Director Climate Healers, Author two books, Producer of Cowspiracy, What the Health & Others.
Brendan DeMelle, Executive Director DeSmog